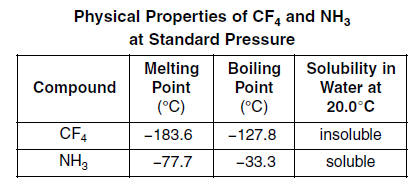 56 State evidence that indicates NH

3 has stronger intermolecular forces than CF4. [1]

HIGHLIGHT TO SEE THE ANSWER

At standard pressure, NH3 has a higher boiling point than CF4.

The melting point of CF4 is lower.Cu

2S

57 In the space

in your answer booklet, draw a Lewis electron-dot diagram for CF4. [1]