Table sugar, sucrose, is a combination of two simple sugars, glucose and fructose. The formulas below represent these simple sugars.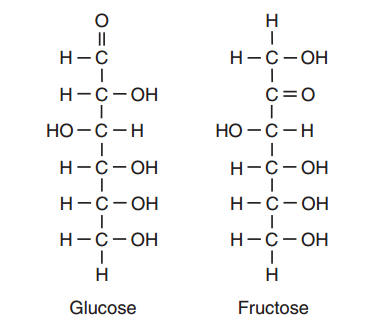 64 Identify the functional group that appears more than once in the fructose molecule. [1]
Answer==> hydroxyl, alcohol, or -OH

65 Explain, in terms of atoms and molecular structure, why glucose and fructose are isomers of each other. [1]
Answer==> same formula, different structure
on to Questions 66-70