Base your answers to questions 76 through 79 on the information below and on your knowledge of chemistry.
A sample of seawater is analyzed. The table below gives the concentration of some ions in the sample.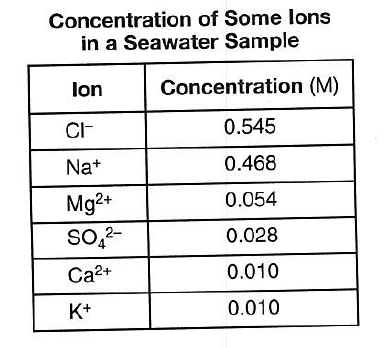 76 Write the chemical formula of one compound formed by the combination of K+ ions with one of theses ions as the water completely evaporates from the seawater sample. [1]
Answer--> either KCl or K2SO4
(no charges allowed in the formula)
77 Determine the number of moles of the SO42- ion in a 1400.-liter sample of the seawater.
Answer-->39 moles
Work not necessary 0.028M= x moles/1400L
78 Compare the radius of the Mg2+ ion to the radius of an Mg atom.
Answer-->Mg atom is larger than the ion
or the Mg2+ is smaller (it did not ask why?)
79. Using the key in your answer booklet, draw two water molecules in the box, showing the orientation of each water molecule towards the calcium ion. [1]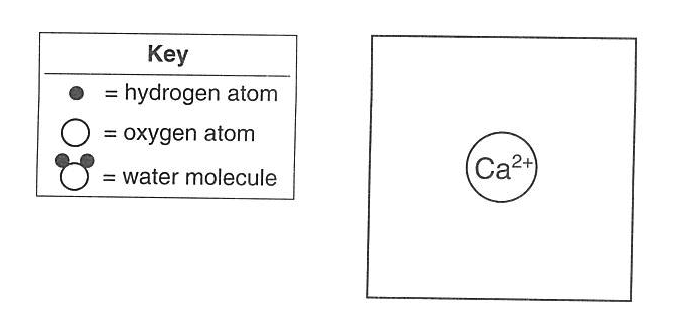 on to
Questions 80-82