A beaker contains a liquid sample of a molecular substance. Both the beaker and the liquid are at 194 K. The graph below represents the relationship between temperature and time as the beaker and its contents are cooled for 12 minutes in a refrigerated chamber.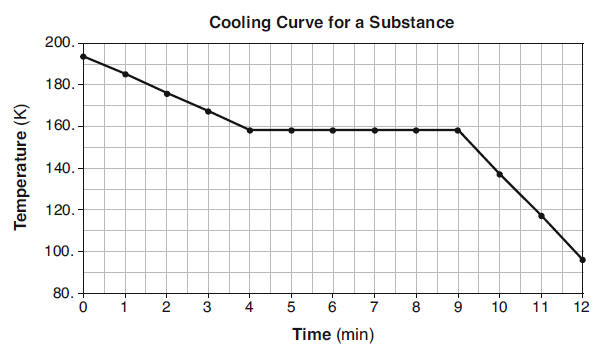 54 State what happens to the average kinetic energy of the molecules in the sample during the first 3 minutes. [1]
Answer--> The average kinetic energy decreases.
55 Identify the physical change occurring during the time interval, minute 4 to minute 9. [1]
Answer--> freezing, solidification, liquid to solid
on to Questions 56-59