The formulas and the boiling points at standard pressure for ethane, methane, methanol, and water are shown in the table below.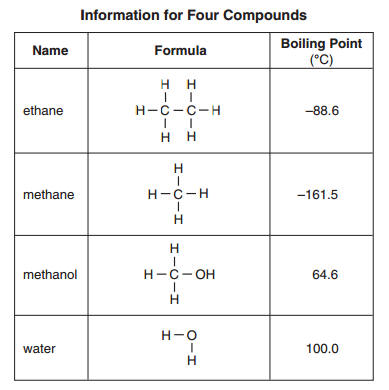 56 Identify the compound that has the strongest intermolecular forces. [1]
57 State the change in potential energy that takes place in a sample of methane as it boils at 161.5°C. [1]

Answer ==>Potential energy increases.
58 Explain, in terms of molecular polarity, why the solubility of methanol in water is greater than the solubility of methane in water. [1]
Answer==>Methanol and water molecules are polar, but methane molecules are nonpolar.
on to Questions 59-61