The ionic radii of some Group 2 elements are given in the table below.

55 On the grid in your answer booklet, mark an appropriate scale on the axis labeled "Ionic Radius (pm)." [1]
56 On the same grid, plot the data from the data table. Circle and connect the points. [1]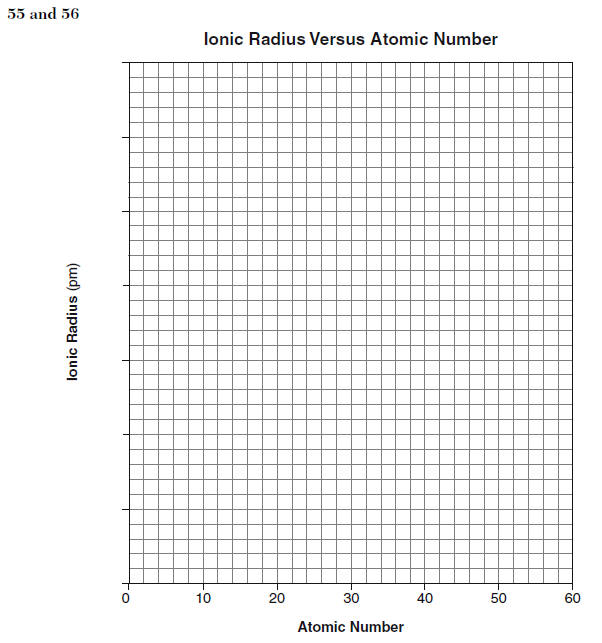 57. Estimate the ionic radius of strontium. [1]
HIGHLIGHT TO SEE THE ANSWER
58. State the trend in ionic radius as the elements in Group 2 are considered in order of increasing atomic number. [1]
HIGHLIGHT TO SEE THE ANSWER
As atomic number increases, IONIC radius increases
59. Explain, in terms of electrons, why the ionic radius of a Group 2 element is smaller than its atomic radius. [1]
HIGHLIGHT TO SEE THE ANSWER
group 2 ions have lost an energy level of electrons
group 2 ions have 2 less electrons than their atoms